Tile & Grout Cleaning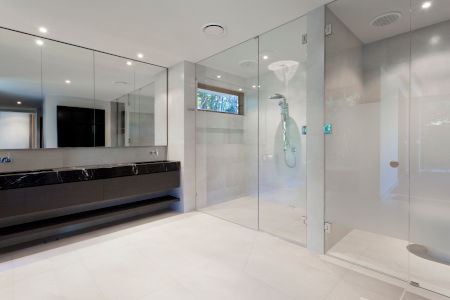 Our professional Louisville, KY tile & grout cleaning service will make your flooring or wall tile sparkle once again. Don't neglect your tile surfaces any longer, get them restored to the original, clean shine and luster!
Dirty grout is difficult to clean. Not only is it a porous surface that absorbs and holds stains, but it's also very time consuming to clean due to its enormous coverage area.
Tile surfaces tend to hold up well to dirt and grime, but over time even tile can become stained and hard to clean without scratching. Grout quickly picks up the dirt and grime in every home, absorbing other substances like mold and mildew or spilled food substances.
Many will try to clean grout with a toothbrush and store-bought bleach cleaner, yet scrub as they may it takes a lot of hard work to get it all cleaned to its original condition. Don't spend time crawling around on your hands and knees or trying to use harsh chemicals that will only end up destroying the tile. We can do the work for you, ensuring your tile and grout surfaces are not damaged in any way.
Residential Tile & Grout Cleaning
If you need your tile restored to its original condition, there's no better way than to hire our professional tile and grout cleaning experts. We use advanced, state of the art equipment to clean your surfaces at Advanced Carpet Cleaning.
Our company serves the Louisville and surrounding areas in Kentucky. We serve both jefferson and Oldham County with the safest and most effective cleaning methods available on the market.
We are proud certificate holders of IICRC, the Institute of Inspection, Cleaning and Restoration Certification non-profit organization. The IICRC sets standards for the inspection, cleaning, and restoration industries and is present in more than 25 countries worldwide.
Holding certification with the IICRC means that our company adheres to the standard of care that establishes and maintains the health, safety, and welfare of the built environment which includes water supply, parks, buildings, green space, cities, energy networks and more.
Our attention to environmental safety is an important aspect of our work here at Advanced Carpet Cleaning, and we take it very seriously.
Our tile and grout cleaning service will remove the grime from your tile surfaces in an effective and safe way, leaving you with a new looking bathroom, floor, or wall surface. Don't let time keep working away at your tile, you don't have to put it off any longer.
Commercial Tile & Grout Cleaning
Our professional cleaning services are available to commercial businesses as well. If your building has tile, we can get it clean.
Do you own a rental home that has sat un-rented for months at a time? If you own residential rental property, all you need do is make a call to us to get all of your rental houses sparkling again. Don't let your potential tenants get turned off by that dirty, dingy looking tiled bathroom. Dirty looking surfaces are the quickest route to properties that won't rent out.
Be sure to check out our Coupons section of our website for specials, promotions, and discounts. Visit our gallery section as well for before and after photographs of our work.
Recent Tile & Grout Cleaning Articles
Maintaining Tile & Grout the Right Way - Prospect homeowners often choose tile flooring for their kitchens, bathroom, and living rooms because it provides a pristine and polished appearance that creates an atmosphere of luxury. Like all flooring types, tile floors must be maintained properly, and hiring a reputable tile and carpet cleaning company […]
Benefits of Louisville and Prospect Tile & Grout Cleaning - Have you begun to notice that the tile floors in your Louisville or Prospect home look dirty, rundown and all around embarrassing? Making the decision to put in tile floors, or other tile surfaces, is a smart one; the look is one of the most appealing […]
Recent Tile & Grout Cleaning Projects
Tile & Grout Cleaning in Louisville, KY - You don't know how dirty your tile and grout is until you have it cleaned by the pros! This Louisville homeowner was shocked at how clean we were able to get their tile and grout. The final results were amazing with the help of our surface […] Call Now To Schedule Your Louisville Carpet Cleaning Services!