Residential Carpet Cleaning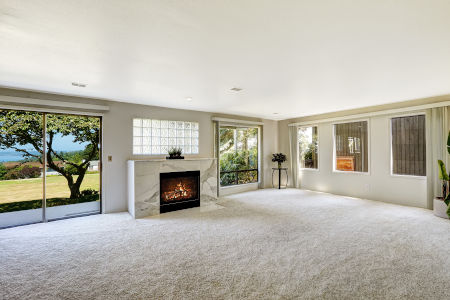 Carpets harbor everything that comes through your home: Dirt, pet hair and who knows what else. Over time these things start to build and unfortunately they will become visible to you and everyone else who visits your home.
Keeping your carpets clean for appearances isn't the only issue. All of the trapped dirt and pet hair can create an unclean environment for anyone that comes into contact with the floor including children and pets. Keeping a clean home is important and having your carpets cleaned by Advanced Carpet Cleaning is where it starts!
Louisville Home Carpet Cleaning
When it comes to choosing a carpet cleaning service for your home Advanced Carpet Cleaning is the very best choice! With professional service technicians who are clean, courteous and thorough, we are Lousiville's number one residential carpet cleaning service.
Recent Residential Carpet Cleaning Articles
Why Your Home Desperately Needs a Professional Carpet Cleaning - No matter how clean your Louisville home looks, there is something lurking just underneath the surface – in your flooring. It is true that carpets make a wonderful addition to any home; they offer a level of warmth that no other flooring option can. Plus, they […]
The Health Benefits of Carpet Cleaning - If you're a Louisville homeowner with wall-to-wall carpets in all or part of your home, then chances are you probably vacuum regularly. However, routine vacuuming doesn't get all the dirt and contaminants out of your carpet. Various pollutants can get trapped deep down in your carpets, […]
Recent Residential Carpet Cleaning Projects
Residential Carpet Cleaning in Louisville, KY - This was an unknown stain that Advanced Carpet Cleaning did involving this hard stain removal for this Louisville, KY carpet. Our carpet cleaning pros used 240 f temperature water, it wasn't easy but we got the job done. […]
Carpet Cleaning in Louisville, KY - When it comes to choosing a carpet cleaning service in Louisville Kentucky for your home, Advanced Carpet Cleaning is an excellent choice! This one change to your home's carpet can make a lasting impression on guests and a drastic difference in the homeowner's carpet. […] Call Now To Schedule Your Louisville Carpet Cleaning Services!