Dupont Teflon Stain Guard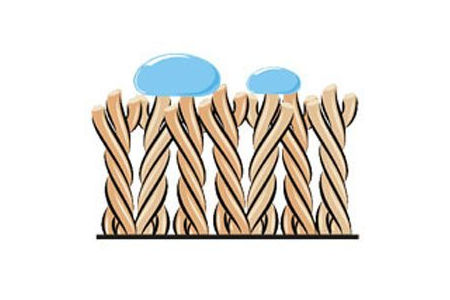 Do you feel like no matter how many times you have your carpet in your Louisville home cleaned, that it just is an ongoing cycle and will never stay clean for long? Advanced Carpet Cleaning is the solution to your problem because we offer Teflon® Advanced Carpet Protector.
Spill something? Don't worry, stains will not stick to Teflon® Advanced because it uses a new DuPont technology that provides an invisible shield around each carpet fiber. This shield will repel liquid spills and resist soil and stains. With Teflon® Advanced a liquid spill will not absorb into your carpet like it would on an untreated carpet but instead it will bead up making it very easy and quick to clean up. Teflon® Advanced also keeps dirt from sticking to the fibers, making carpets easier to care for.
Teflon® Advanced must be professionally applied by your carpet cleaner. It is applied by spray application, dries quickly, and leaves no odor. It is non-toxic and safe to use around family and pets. It is CFC- and solvent-free.
Teflon® Advanced can provide protection from soil and stains to all types of carpet fibers. Even Wool fibers can benefit from DuPont's special formulation for wool carpets. Stop dirt and stains from taking a toll on your Louisville carpet and call Advanced Carpet Cleaning today! For best results it is recommended that Teflon® Advanced be applied after each cleaning on all carpet fiber types. Call Now To Schedule Your Louisville Carpet Cleaning Services!