Auto Upholstery Cleaning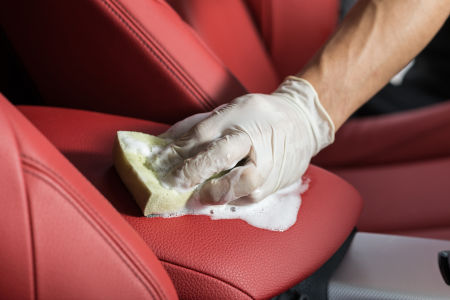 The same people you trust to clean your home can get the pesky fast food stains of your cars upholstery too. whether you just want a nice fresh start after a long road trip, or your trying to sell your car call us to get the inside sparkling new and shiny. Crayons, ketchup, soda, sugary drinks, suckers and candy, whatever got stuck in your seat we will get it out. Floorboards, floor-mats, seats, arm rests and in-between, we get all the spots even the ones you can't see. Spill something in the trunk we will get there too!
Car Upholstery Cleaning
Your car is often your second home, and for many of us it sees as much if not more love than our home its no wonder that it gets dirty fast. Add in the fact that you drive around and tract dirt in and out of your car from all over the place, and you have a recipe for an environment that is far filthier than your home will ever be. If you want to counter act this, call the cleaners that know dirt, and know how to fight it. Call Advanced Carpet Cleaning to make your car smell, look, and feel like new again, at least on the inside.
Recent Auto Upholstery Cleaning Articles
4 Reasons to Keep Your Auto Upholstery Clean - Advanced Carpet Cleaning provides the residents Louisville with the best auto upholstery cleaning services in the district. Our professionals don't just clean houses and offices. They also offer auto upholstery cleaning service that can change the inside of your car forever. There are four main reasons why […] Call Now To Schedule Your Louisville Carpet Cleaning Services!