3 Reasons to Schedule a Professional Upholstery Cleaning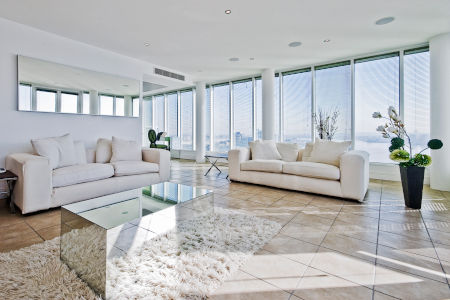 If you're like most Louisville homeowners, you enjoy giving your home a thorough deep-cleaning every so often in order to keep it looking its best. Unfortunately, there is one element of your home's interior that often gets forgotten about when it's time to clean: your upholstery. Upholstery is one element of the home interior that's often overlooked when it comes time for an in-depth cleaning, but our team of skilled carpet cleaning professionals here at Advanced Carpet Cleaning would like to change that. To highlight just a few of the reasons scheduling a professional upholstery cleaning can be such a wonderful investment for your home, our team of skilled professionals have taken the time to put together this short list. We invite you to read through at your leisure and give us a call to schedule your next upholstery cleaning service today.
Keep Your Furniture Looking Clean
First and foremost, a professional upholstery cleaning can help you keep your furniture looking clean and fresh. In addition to making the interior of your home look cleaner, regular upholstery cleaning will also help to maintain your furniture, ensuring you and your family are able to continue enjoying it for as long as possible.
Improve Your Family's Health
Without proper cleaning, your upholstery can trap a great deal of dust, dirt, and other household contaminants, which will only continue to pile up as time goes on. Not only does this affect the beauty of your furniture, it also turns your home into somewhat of a health hazard for you and your family. Trapped contaminants and allergens in your upholstery can make life rough for any member of your family that suffers from severe allergies or any other respiratory issues, as well as turning your furniture into a breeding ground for dust mites and other pests.
Improve Your Indoor Air Quality
Most homeowners aren't aware that their furniture essentially acts as a giant air filter for your home. Dust and other allergens often collect on your furniture's surface before getting stirred back up into the air, leading to poor indoor air quality for your home. By investing in regular upholstery cleaning, you can effectively rid your home's air of a number of different pollutants, including mold, dust, mildew, and many others. Call Now To Schedule Your Louisville Carpet Cleaning Services!